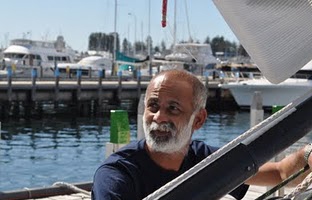 First Indian Solo Circumnavigator, diver, reluctant author and unplanned leadership coach; Dilip takes every opportunity to share his experiences while sustaining his passion to sail.
From Apr 2006 to May 2010 he planned and executed project 'Sagar Parikrama' which involved constructing a sail boat in India with an Indian boat builder and then sailing her solo and unassisted around the world to become the first Indian to complete a solo circumnavigation under sail in an Indian built boat. A life changing event that continues to shape his future.
Being the first Indian, Dilip had to train himself. On completion of his path breaking voyage he took on the task of training the next generation of sailors in the art of ocean sailing.